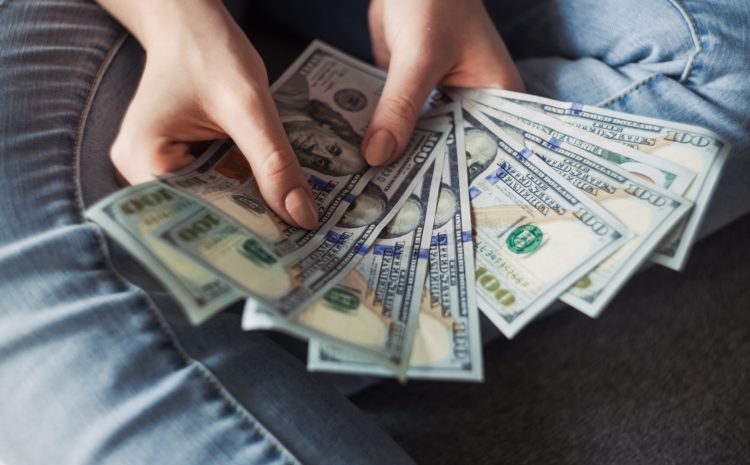 Looking for money after tax season? Look here!
It's mid-April, and tax season is behind you. Uncle Sam has reached into our pockets and taken what he can, and now it's time to try and find some extra money. When was the last time you reviewed or shopped your auto and homeowners insurance? Did you know that you may be able to save hundreds of dollars without losing any benefits?
A couple in Arlington Heights, Illinois had been with a large insurance company for 46 years. They had remained loyal to the company and felt they were getting a good deal. Claims-paying ability was very important to them and this was a very well-known company. They were comfortable, and didn't think they could save any money. However, were they getting the best deal possible?
Another couple had been with different large company from downstate Illinois for 40 years. This couple also had never shopped their auto and homeowners insurance. They never thought of leaving the company because of its size. The original agent (who they trusted) had left the company a few years ago, and the new agent never called. They didn't think anything of just pay the bill.
Do these examples sound familiar?
How to save on auto and homeowners insurance policies
Auto and homeowners insurance policies have the same basic coverage from one company to the next. Most companies have the same basic provisions for auto insurance like comprehensive, collision, property damage, and liability limits. Homeowners policies have replacement costs, liability limits, and property coverage.
It is actually very easy to compare both types of insurance policies apples to apples with multiple companies. What most people don't realize is that the amount a company charges for equal coverage can be drastically different.
The first couple above had three cars, a modest home, and a two-flat in the City of Chicago. With a combination of companies that are both strongly rated, Hartford and Travelers, this couple was able to save $1,300 on their annual premium!
The second couple had only two cars and a modest home in a middle-class suburb. They were surprised when their quote reduced their annual premium by $600. They kept shaking their heads. What was the difference?
In both of the situations above, they were led to believe that their current companies were the best. They had heard stories about other companies not paying claims without hearing the full details. Their agents told them that their companies' financial ratings were very important. These companies are powerful marketing machines. Until recently, these couples never took the time to investigate.
The reality is that there are many highly-rated and financially-strong insurance companies that pay their claims. These companies may not advertise as much, but they can provide the same protection at a lower cost.
To obtain a quote, you will need to find a copy of what is called your "declaration page." This page contains all of the basic info that a company will need to quote your policy. The auto declaration page will have a listing of your cars and their vehicle numbers. The homeowners declaration page will provide the replacement value of your home.
The next step is to decide where you want to obtain competitive quotes. You can pick a licensed insurance broker who is someone who represents multiple companies. Otherwise, you could choose two or three different companies that are familiar to you and send them your information. Ask a friend who their agent is. If you have a friend or who owns an auto body shop (or a trusted mechanic), it might be wise to ask him or her about the companies they like.
When you send over your information, be honest about your history. Tell the agent or company if you belong to any associations like AARP, as there may be discounts available. Ask if there is a discount from the college you attended. Some companies will even discount your homeowner insurance rates if you replaced your roof within the last year. Do your children who drive get good grades? Could you be losing a discount because you have your auto insurance with one company and your homeowners insurance with another?
The quotes for your coverage are typically completed within a day or two, depending on the organization. Your agent should ask you several questions and confirm that you have the proper coverage. If they don't ask, seek their advice as to whether you are properly insured.
Don't be afraid to give the agent your current rate. By giving them your current rate, your time won't be wasted if they can't beat what you already have. If they can't beat your current rate, ask if the company is due for any rate changes in the near future.
In Illinois, you can change your coverage at any time. If you have already paid your annual premium, don't worry. Companies in Illinois are required to return any unused premium.
Amazingly, once you attempt to cancel a policy you may receive an unexpected discount from your current company because they never asked you about ways to discount your coverage. Also, be aware of agents placing coinsurance on your homeowners to reduce the cost. This could cost you in the end. If your current agent isn't doing his or her job or looking out for you, why should you still use their services?
A big part of financial planning is making sure you are keeping as much money in your pocket as possible while still protecting your most valuable assets. Taking the time to reduce some of these costs could allow you to invest the difference or spend the money somewhere else. Is an hour of your time worth saving $100 or more? You bet it is!
With the expected increases in health care costs and inflation inevitable, you need to take every step you can to save money. Your financial success is in your hands, not someone else's. Your good neighbor isn't going to do it for you!