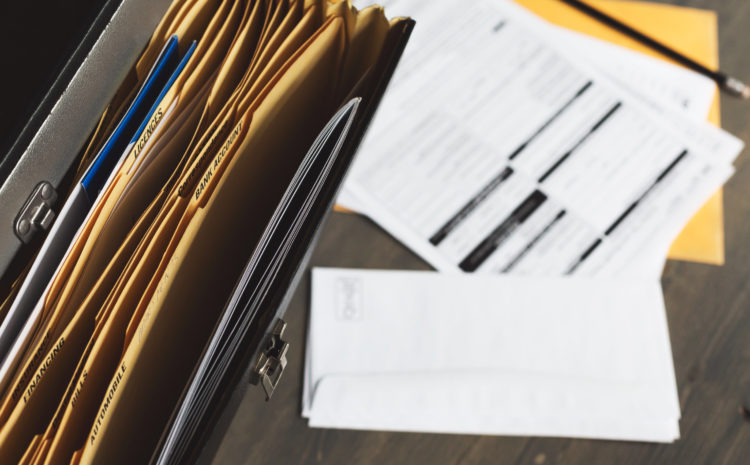 Getting your legal and financial documents in order is a "spring cleaning" must!
Recently a nice couple named Mr. and Mrs. Midwest came into the office and wanted a review of two annuities that were purchased by Mrs. Midwest's mother. She had purchased the annuities eight years ago, when she was in her late seventies, and the Midwests were curious if these annuities were the right investment for her. While doing some spring cleaning for Mom, they were also concerned that they couldn't find any statements.
As the conversation progressed, we discovered that Mrs. Midwest's youngest sibling (out of a total of three) is living with Mom. This youngest sister also happens to be receiving financial support from Mom, as she doesn't work. To add to the complexity of the situation, Mom is much older now and is starting to lose her mental sharpness and physical abilities. The Midwests want to get information on the annuities themselves, but because of the HIPAA (privacy) laws, they were having trouble.
This situation raised all sorts of red flags. Questions needed to be asked! While financial professionals are not lawyers, we have to understand what they do. Financial professionals are also not accountants, but we must understand how taxes affect an investment or insurance that someone is buying.
A good financial professional would first ask if they have certain documents, such as a power of attorney for finances, a power of attorney for health care, and a will. Mr. and Mrs. Midwest knew Mom had a will, but were unsure about any type of power of attorney. They were not aware that any of these documents were needed.
The power of attorney documents allow a financial professional to discuss the situation of a family member openly. Documents can be reviewed and joint calls can be made as permission has been granted. Even though Mom said it was all right for the financial professional to look at the information, she didn't have anything in writing that said Mr. and Mrs. Midwest could speak on her behalf.
Because of Mom's health situation, Mr. and Mrs. Midwest needed to consult with an attorney. The attorney explained that because of her declining health, they would have to take extra steps through the courts to be her representative or guardian. Needless to say, this was not welcome news!
After the proper documents were in place, the annuities were reviewed. There were questions about the value of the annuities, as there weren't any annual statements. There was a long surrender charge built in, which is a signal that the original agent sold Mom a high commission product. She assumed risk in the annuity when she really shouldn't have.
There was no documentation about any withdrawals from the annuity that was in an IRA. Because some of the money was in an IRA, there were questions about minimum distributions. There were MANY questions about taxes.
They needed to find out if the money going to the youngest sibling was a loan or a gift. Would gift taxes be involved? With Mom struggling mentally, who was helping her make financial decisions? With money going to the youngest daughter, if Mom ended up in a nursing home, would this affect any government benefits that might impact other family members?
The moral of this story is to make sure you address your financial plans in writing. The questions regarding the annuities opened up a financial "can of worms" in this circumstance. The Midwests went from needing financial advice to needing legal and tax advice.
There are many reasons for financial failures. Not having enough insurance when an accident happens, choosing a bad investment(s), or losing a job are common reasons that we all understand. Financial failures can also happen because you trusted the wrong person—someone who didn't pay attention until it was too late. When your financial plans are not put into writing, this can often lead to disastrous results!
Before the weather gets really nice, make sure not only your house, but your financial plans and documents, are in order. A little pre-planning can help you avoid a lot of stress and uncertainty in the long run!